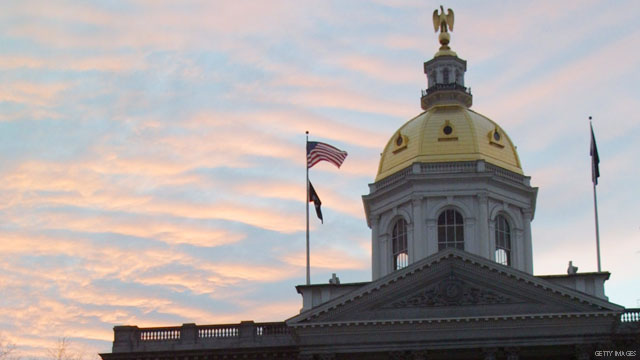 (EWTN) A New Hampshire pro-life group's federal lawsuit charges that the Department of Health and Human Services has ignored a legal request for documentation about the motives for a $1 million federal grant for Planned Parenthood clinics in New Hampshire that came after the state cut $1.8 million in funding for the organization.
New Hampshire Right to Life filed a federal suit on Dec. 22 asking the department to answer its Freedom of Information Act request, Fox News reports.
In October the group asked the Department of Health and Human Services to explain how it decided to award money to Planned Parenthood without a competitive bidding system. The government responded that it could not provide a response within 30 days, as required by law, and did not say how long a response would take.
The action follows years of debate across the U.S. over taxpayer funding for Planned Parenthood, the country's largest abortion provider.
Kurt Welper, the group's president, said in a statement that the people of New Hampshire "have the right to know why the Obama administration gave Planned Parenthood, the nation's largest baby killer, a million taxpayer dollars while cutting funding for state hospitals and community clinics."
He charged that the Obama administration has flooded New Hampshire with "unwanted abortion money and has violated the public trust by covering up communications with its abortion industry cronies."
In June, New Hampshire's five-member Executive Council voted to reject $1.8 million in federal money for health care clinics that provide abortions. The council, a unique committee elected by voters, is responsible for approving all state contracts over $10,000.
In September, the Department of Health and Human Services awarded a $1 million grant to help fund family planning clinics in six cities. The three council members who opposed the Planned Parenthood funds filed a formal protest with the federal government. They contended that the contract is void because it contravenes the state's sovereign authority.
Colin Van Ostern, a candidate looking to defeat council swing vote Dan St. Hilaire, told Fox News that the U.S. government can dispense money to whomever it wants even when state officials reject it. He said the intervention helped thousands of women keep access to birth control and cancer screenings.
Van Ostern is a former campaign aide to U.S. Sen. Jeanne Shaheen (D-R.I.), who announced the federal award in September. He said he thinks the suit has no chance of succeeding.
The Planned Parenthood Federation of America topped $1 billion in assets for the year 2009 to 2010, its latest annual report said. Forty-six percent of its annual revenue, about $487.4 billion, comes from U.S. taxpayers in the form of government grants, contracts and Medicaid reimbursements.
The federation performed over 329,000 of the deadly procedures from 2009 to 2010. It also provides birth control, counseling services, and some prenatal and adoption referrals.