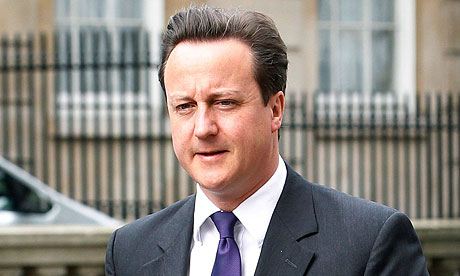 British Prime Minister David Cameron has announced that he supports efforts to legalize same-sex marriage.
"Conservatives believe in the ties that bind us; that society is stronger when we make vows to each other and support each other," he said. "So I don't support gay marriage despite being a Conservative. I support gay marriage because I'm a Conservative."
"Whilst we welcome the prime minister's support of marriage, family life and especially the care of children, the proposed redefinition of marriage cannot be right," responded Archbishop Peter Smith of Southwark. "Marriage by its very nature is between a man and a woman and it is the essential foundation of family life. The state should uphold this common understanding of marriage rather than attempting to change its meaning."
According to the Daily Telegraph, Bishop Kieran Conry of Arundel and Brighton took a different stand, saying that the Catholic Church could support civil partnerships between homosexuals would oppose same-sex marriage. The Civil Partnership Act of 2004 granted homosexual civil partners the same legal rights as married couples.
In 2003, however, the Congregation for the Doctrine of the Faith taught that "in those situations where homosexual unions have been legally recognized or have been given the legal status and rights belonging to marriage, clear and emphatic opposition is a duty."